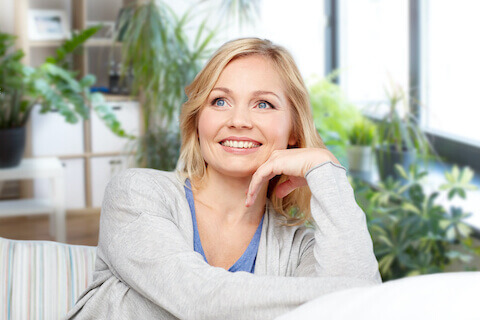 Cosmetic Eyelid Surgery / Blepharoplasty
This procedure is also called an eye lift, as excess skin and fat from the eyelids is removed to improve vision and create a more refreshed and youthful appearance. This procedure is also done to remove puffy bags under the eyes.
Eyelid surgery, or blepharoplasty, can rejuvenate puffy, sagging, or tired-looking eyes by removing excess fat, skin, and muscle from the upper and/or lower eyelids.
Eyelid surgery may be performed for cosmetic reasons or to improve sight by lifting droopy eyelids out of the patient's field of vision.
Cosmetic Eyelid Surgery FAQs
What can eyelid surgery do for me?
Blepharoplasty is ideal for the correction of:
Loose, sagging, and/or folded upper eyelids that may limit vision
Puffy fat deposits in the upper eyelids
Under-eye bags
Sagging lower eyelids that may show the white of the eyes below the iris
Excess skin in the lower eyelids
Fine wrinkles in the lower eyelids
Forehead & Brow Lifts
A brow lift raises the forehead and eyebrows through tiny incisions made behind the hairline and is ideal for patients with droopy eyebrows. Often done with eyelid surgery to raise the eyebrows and reduce forehead wrinkles.
Forehead & Brow Lift FAQs